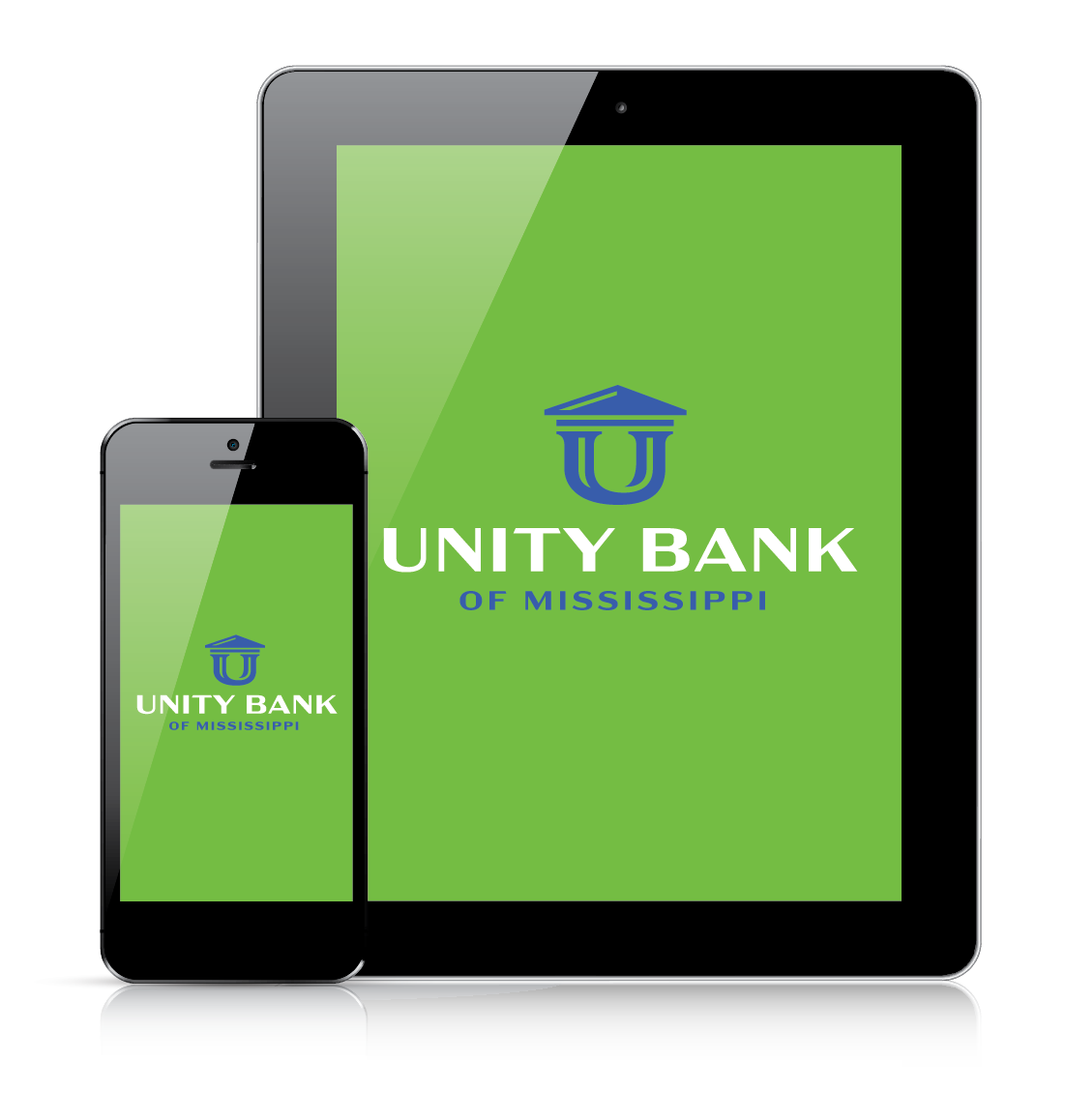 You must be signed up for online banking to be able to use our mobile app. Our app is compatible with iPhone and Android.
Downloading the Unity Bank App
The app can be found when searched for "Unity Bank of Mississippi" in either store mentioned above. The icon associated with our app is the bluish "U" with a rooftop, similar to the one shown at the top of our website.


UUX
Our online banking platform and mobile app are conformed through a Unified User Experience (UUX). The interface and features are consistent and intuitive with each other, and this consistency makes managing your information simpler and faster. Enjoy all of the same features, including bill pay, account transfers, and research tools.
Passcode
Tired of typing in your username and password??
Our mobile app has the option to setup a Passcode PIN for authentication. It is suggested, however, that you choose a PIN that does not match your debit card PIN.
Unity Bank of Mississippi is committed to giving our customers an advanced banking experience without losing our community touch. We are here for you every step of your financial journey.